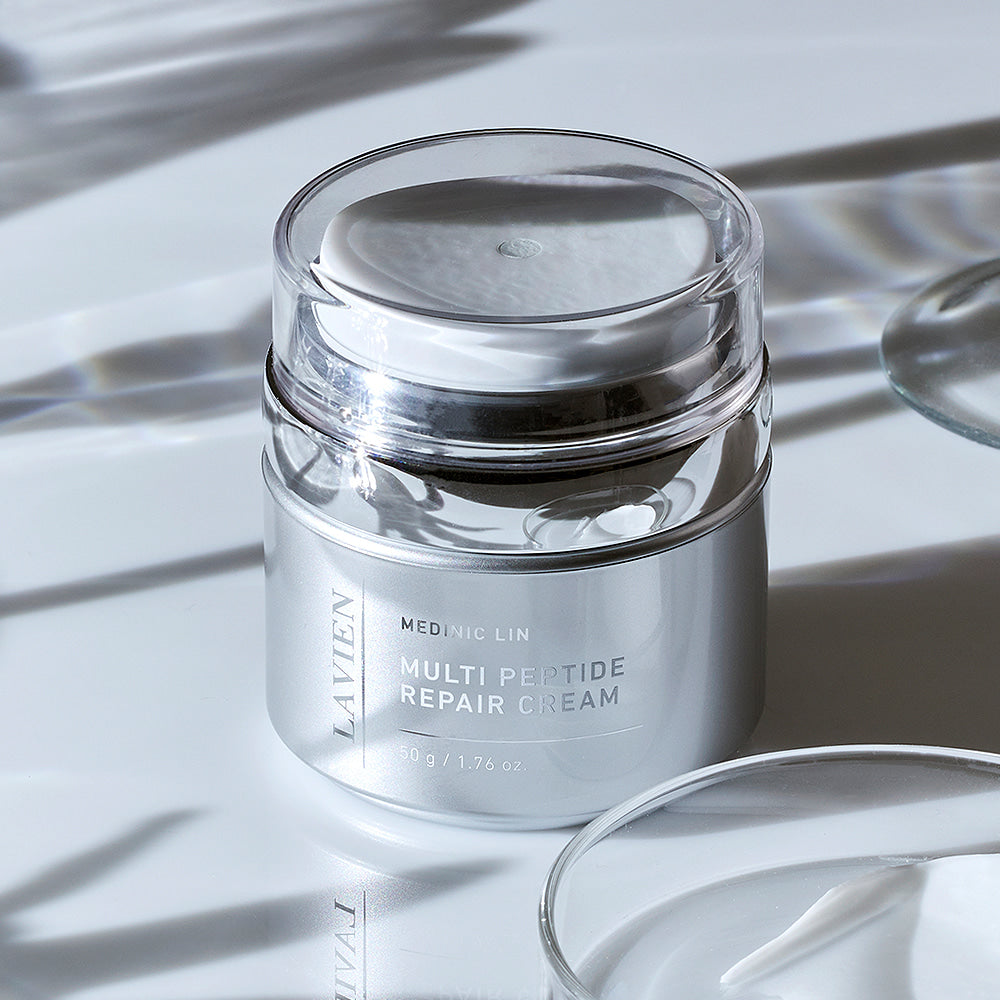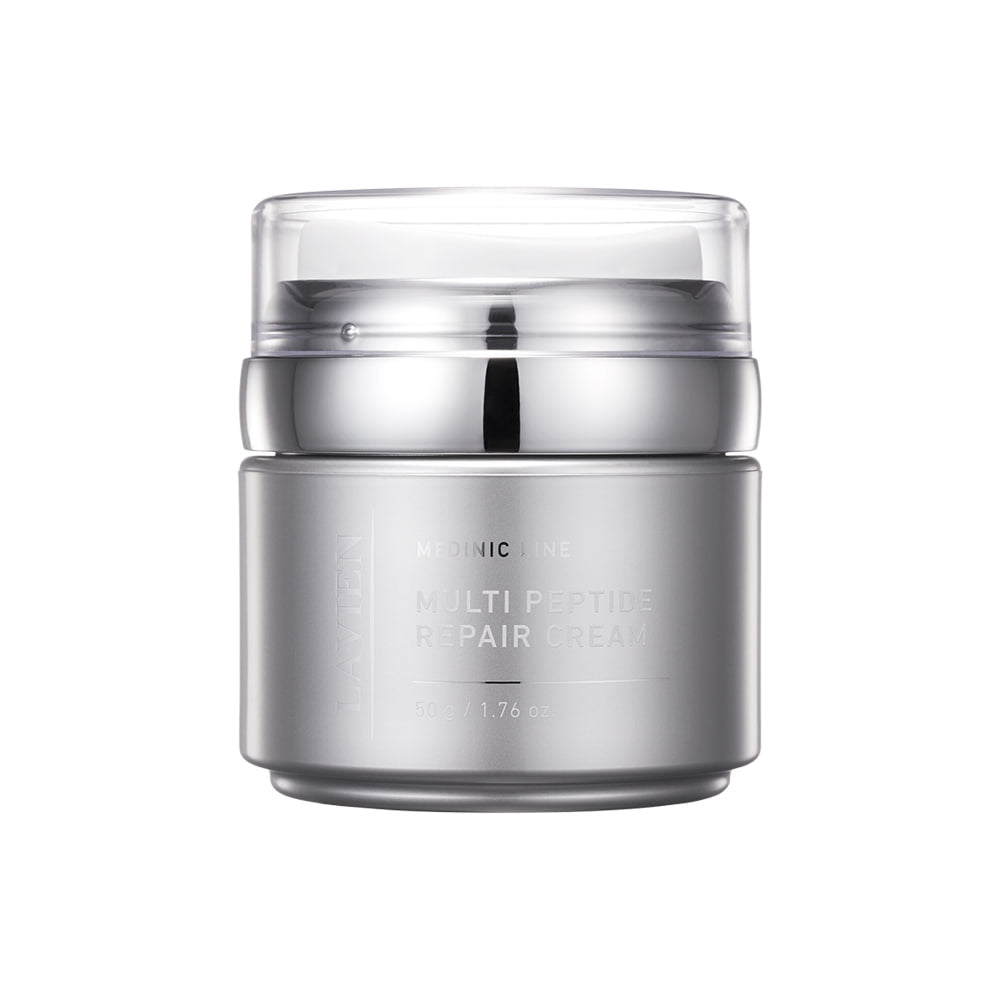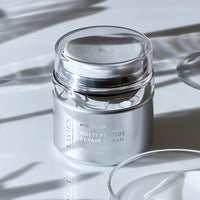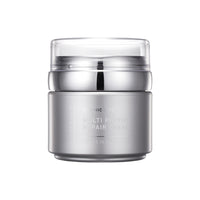 Medinic Line Multi Peptide Repair Cream
Medinic Line Multi Peptide Repair Cream is a thin and easy to apply soft cream that boost your skin's inner glow.
Improve your skin conditions, wrinkle care, feel strong and silky skin with this fully absorbing moisturizing cream that brings out the healthy glow in you.
For healthier skin with every application-

14 types of peptides added 
Moisture content increased by 30% in comparision to the original Cica Cream

Quick and full finish!  Fine-grained acidic ionic water "Nano bubble water" used as the base

Added wrinkle improvement function to help with wrinkle care
Formulated to use all seasons that is not heavy or sticky
The airless container allows for a clean and pure dispense and application from start to finish
is recommended to use:
When you need long-lasting moisture without being heavy

Dull & dry skin

Tired skim from the mask you wear every day

Tired skin from changing seasons, cold waves, indoor cooling/heating

When dry skin peels off

Skin reluctant to use cream because of its stickiness

When you want a all year around moisturizing cream
Perfect to use after Lavien ampoules & skin roller
What is Peptide?
Protein component, Ingredient known to help with healthy looking skin care
What is Amino Acid?
Key ingredient of protein, main element that composes the skin's Natural Moisturizing Factor.
This product contains no skin irritating ingredients, acknowledged as "green rating" in EWG, and added no artificial colors and fragrance.
Customer Reviews
The oil seeps in properly and moistly
The oil seeps in properly and moistly!