VIP PROGRAM
WELCOME TO OUR EXCLUSIVE VIP PAGE WHERE YOU'LL GET ACCESS TO THE LATEST UPDATES AND SPECIAL OFFERS.
WE CRATED OUR VIP PROGRAM AS A WAY TO SHOW OUR APPRECIATION FOR OUR MOST LOYAL CUSTOMERS.
AS A VIP MEMBER, YOU'LL BE THE FIRST TO KNOW ABOUT OUR NEWEST PRODUCTS AND LIMITED-TIME PROMOTIONS.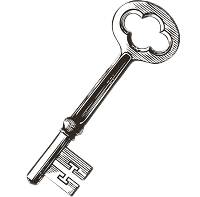 BECOME A VIP MEMBER
We grant access to the VIP Room and provide a golden key (access code) to customers who make purchases of $1,500 or more.
We offer a daily discount or a special promotion for discounted products in a set.
Subscribing to our Inner Beauty product 3-month program will give you an additional 5% discount.


Get a $20 gift card for writing a review as a VIP customer!

Customers who make a single purchase of $500 or more will receive a Surprise as a gift!


We provide special discount codes that can be used at SOKIMNEWYORK, SOKIMMODE, and NEVERMINDALL.