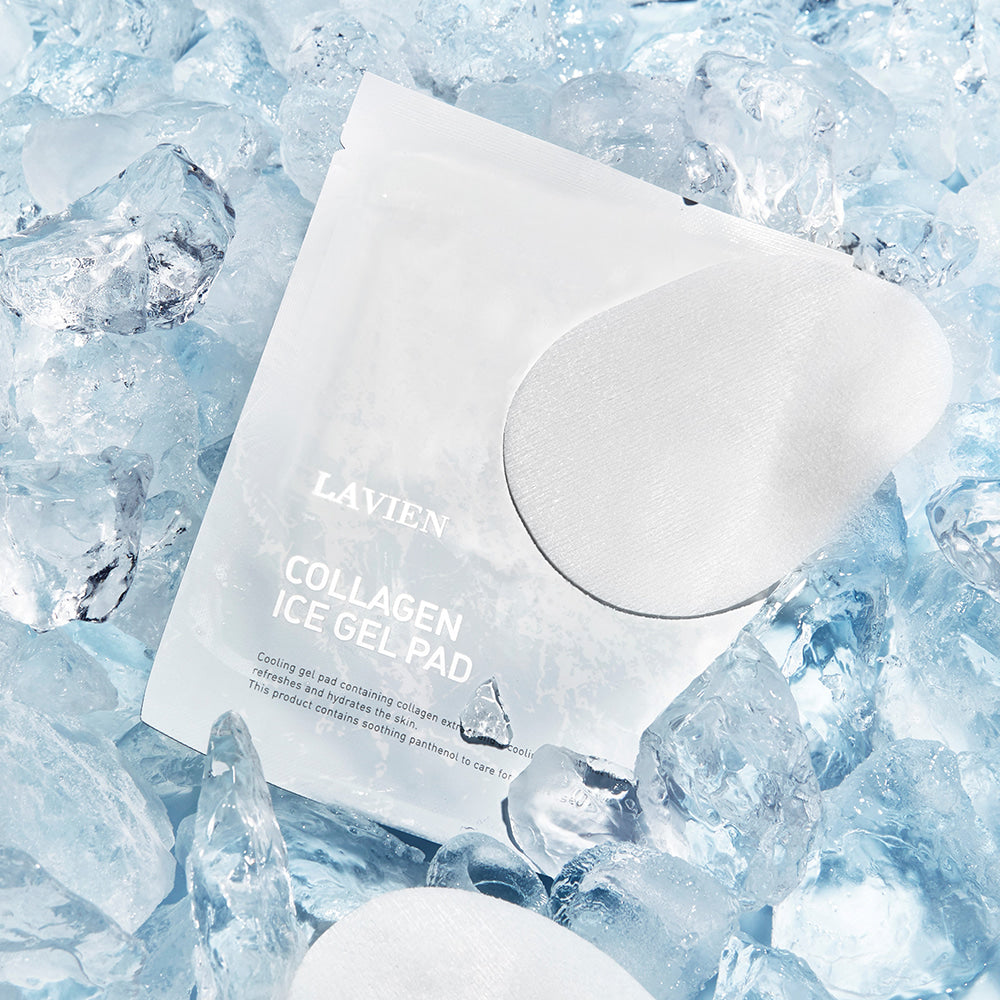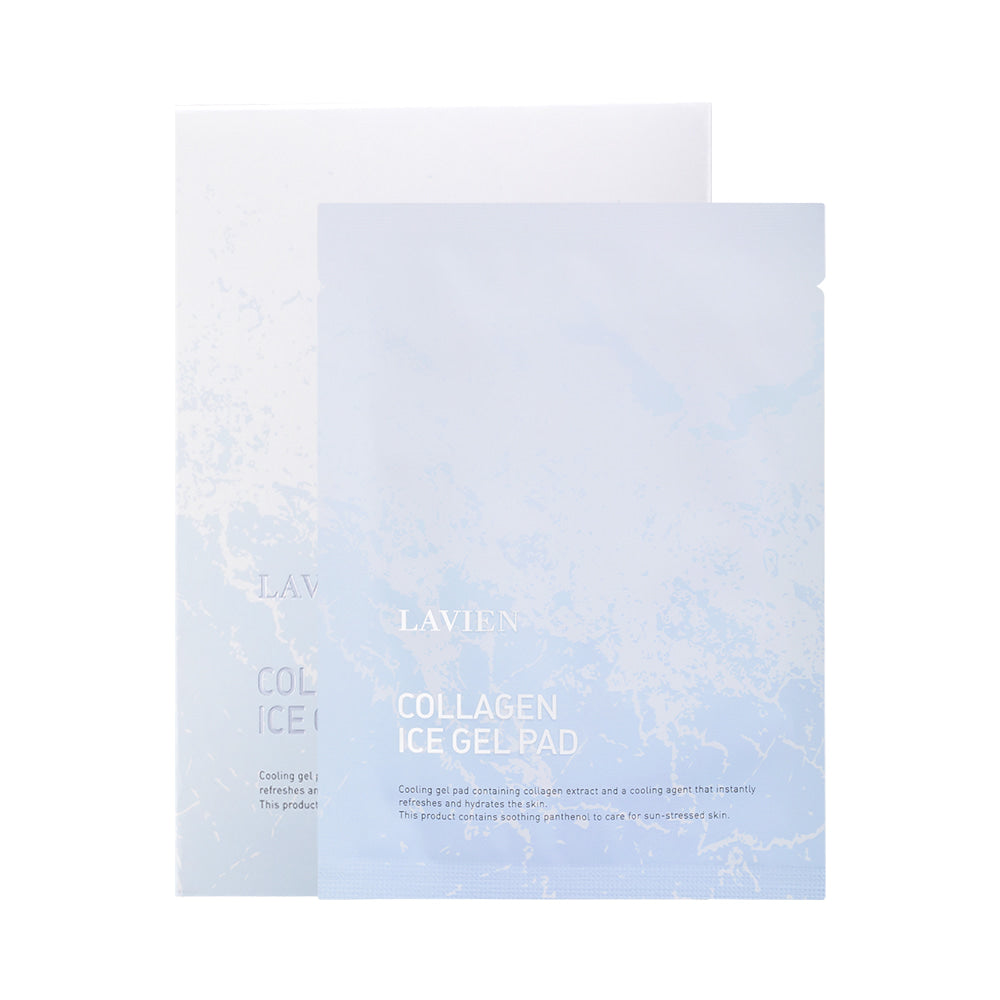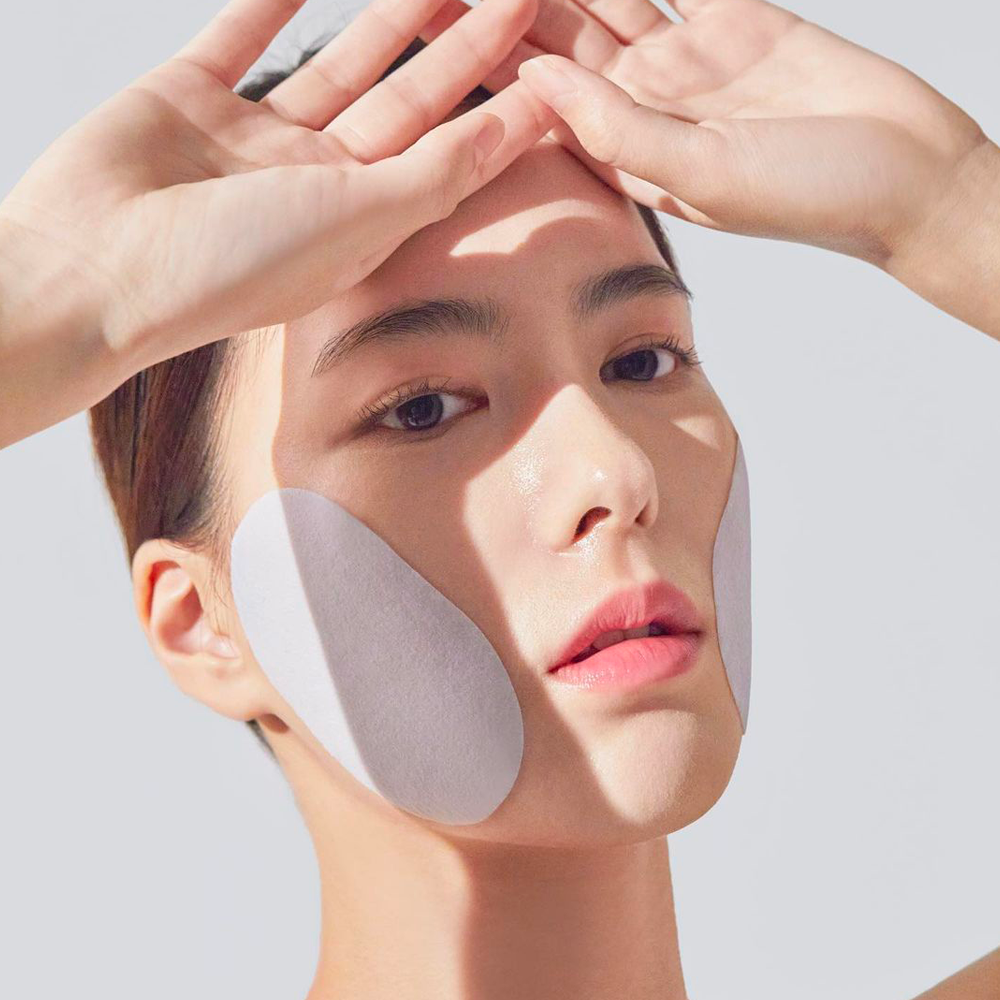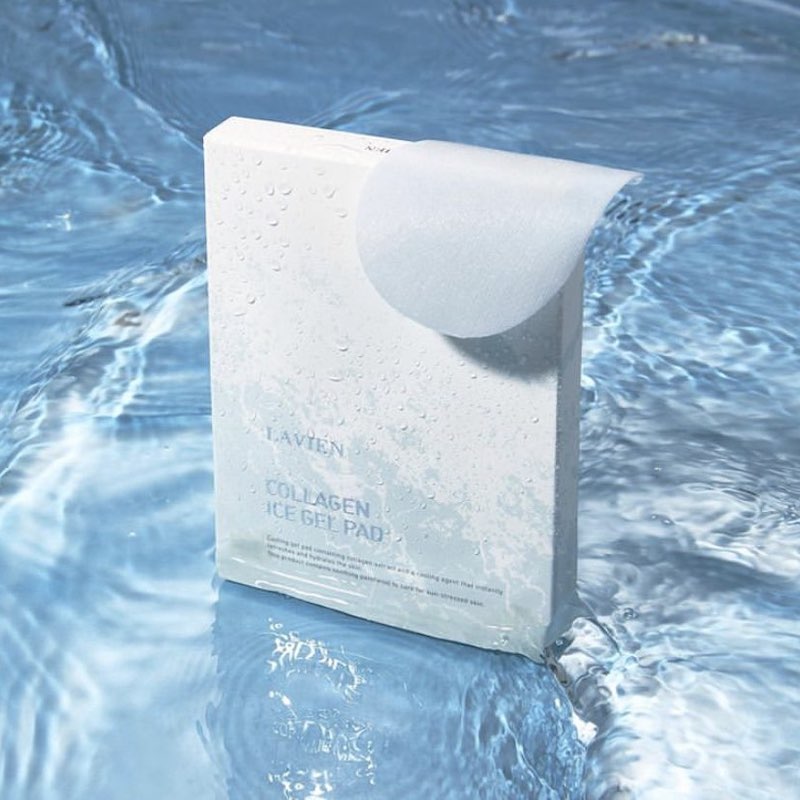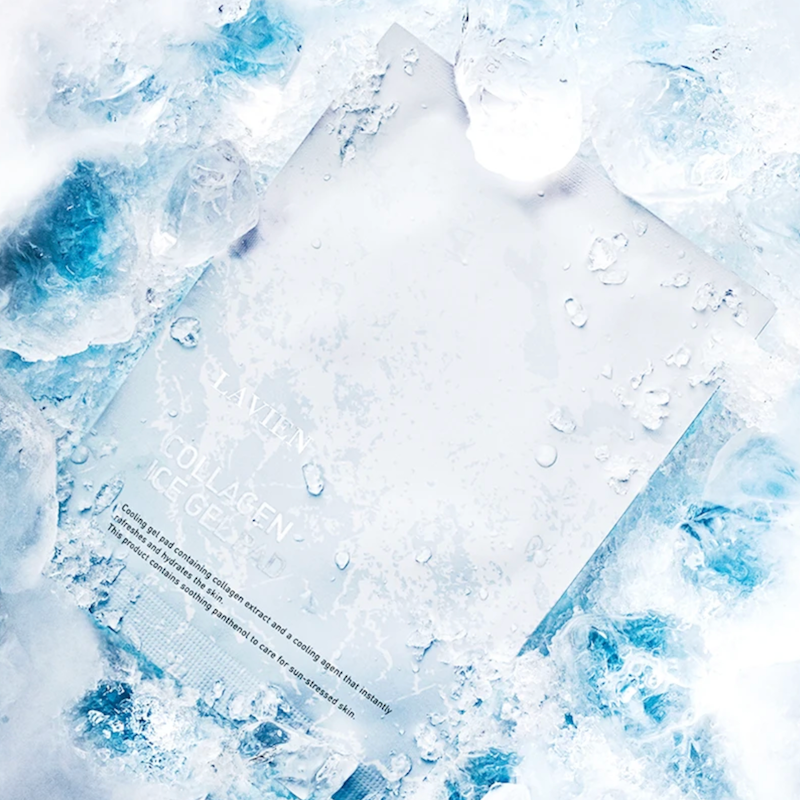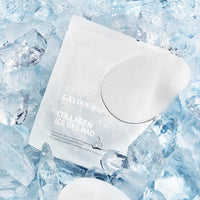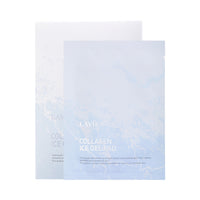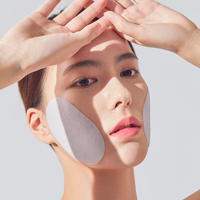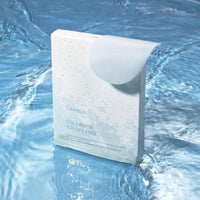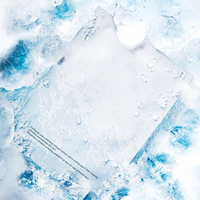 Collagen Ice Gel Pad (1 box)
Collagen Ice Gel Pad | Cooling Gel Pad | Pore Enhancement Pad
Lavien Collagen Ice Gel Pad is suitable for all skin types. 
Suitable for day/night use.
1 box contains 5 packs, 2 ea.
If your skin temperature goes up, your skin may experience:

Oil Sebum Increase

Drier skin
Decrease in skin elasticity
Enlarged pores
Lavien Collagen Ice Pad is a cooling gel pad that helps to soothe and calm irritated, heated skin while hydrating and protecting your skin barrier! This product has passed Skin Irritation Suitable for all skin types! The ice gel pad can help with large pores, heated and dry skin after any outdoor activities.
Key Points about this product?
1. Contains 69% Collagen Essence in moisture gel.
2. Cooling effect decreases skin temperature thus skin will feel cooled.
3. Get chok chok and bouncy skin with a soothing effect from moisture gel.
4. This collagen gel pad has passed skin irritation tests
5. Suitable for any troubled area on the skin. For face, neck, sunburns, it can be conveniently placed anywhere to soothe and cool down the skin.
Key Ingredients:
Panthenol - Moisturises, calms, repairs, and revitalizes skin.

Allantoin - Gentle and moisturising 

Blue Agave Extract - Has anti-ageing properties

Eucalyptus - Clean out clogged pores

Peppermint - Antiseptic and antibacterial properties

Cabbage Extract - Protect skin from free-radical damage

Irish moss Extract - Anti-bacterial and anti-viral properties
Recommended for:
All skin types
People who stay in the air-conditioned rooms often thus leading to dry skin
People who do outdoor activities often and got sunburned
People with large pores due to overproduction of sebum oil
*Collagen essence is extracted from fish.
*This product is safe for both pregnant and breastfeeding ladies usage. However, as it is a sensitive period, we would still recommend you to check with your doctor before purchasing.