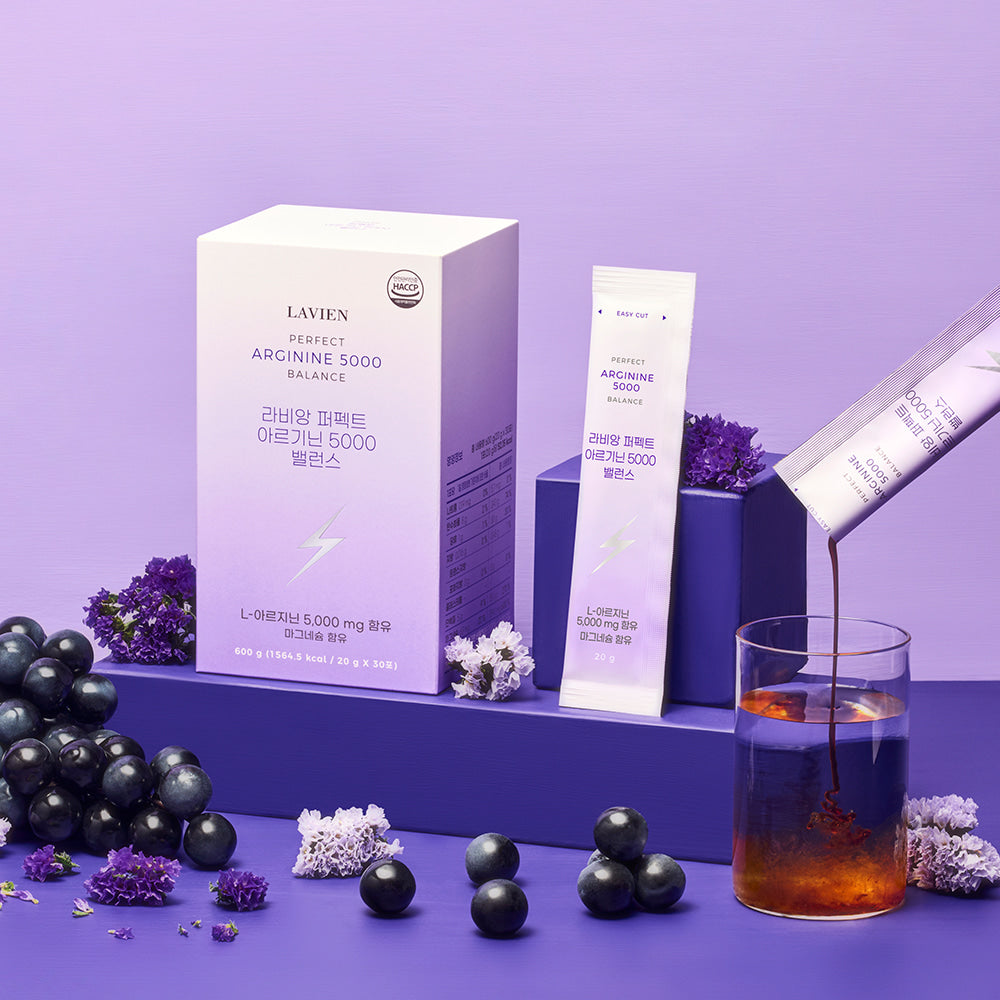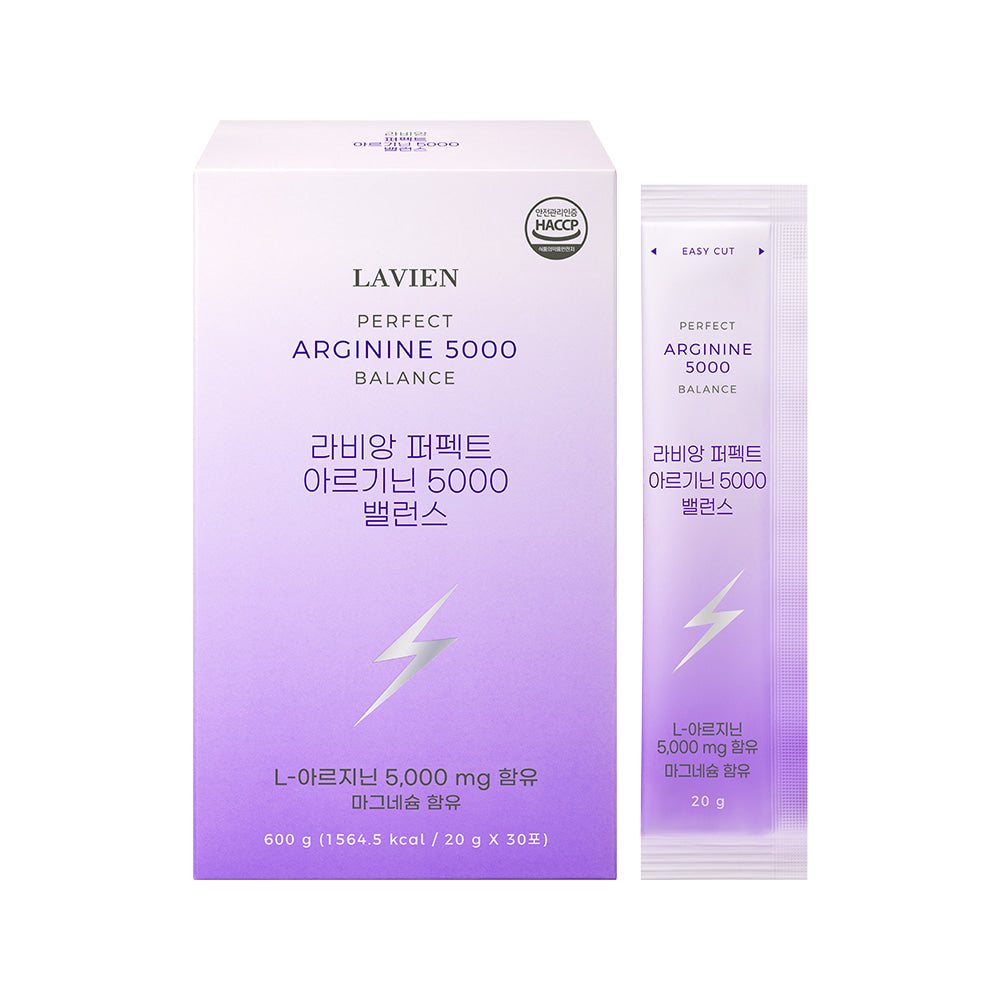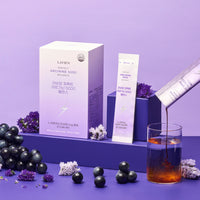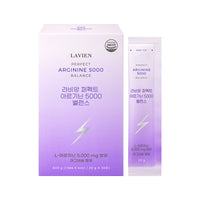 Perfect Arginine 5000 Balance
Perfect Arginine 5000 Balance
High-content arginine 30-days solution.
• Contains 5,000mg of L-arginine.
• Contains taurine, vitamins B1, B2, B6, Magnesium, etc.
• Contains mixture of calcium & Vitamin D.
• Contains a mixture of 8 amino acids.
• Xylitol instead of sugar, glucose (refined glucose).
• A delicious mixture of red grape concentrate.
• 52.15 kcal per package (20g).
• 1 pack 20g concentrated liquid stick, 30 days solution. 

Ingredients and contents

Purified water, L-arginine, citric acid (anhydrous), xylitol 10%, dextrose, magnesium gluconate, enzyme-treated stevia, concentrated grape juice (from Chile), natural grape flavor, calcium lactate, mixed amino acid powder, taurine, a mixture of ingredients (arabica gum, sugar, cornstarch, MCT oil, silicon dioxide, vitamin D3, vitamin E), niacinamide, thiamine hydrochloride (vitamin B1), riboflavin (vitamin B2).
Precautions for consumption

Please check the recommended intake and method of consumption before taking.
If you are pregnant, breastfeeding, have a specific constitution or have allergies, please check the ingredients before taking them.
In case of any abnormal symptoms, immediately discontinue consumption and consult with an expert.
Be careful not to microwave the product.
Please consume immediately after opening.
Overconsumption may cause diarrhea.