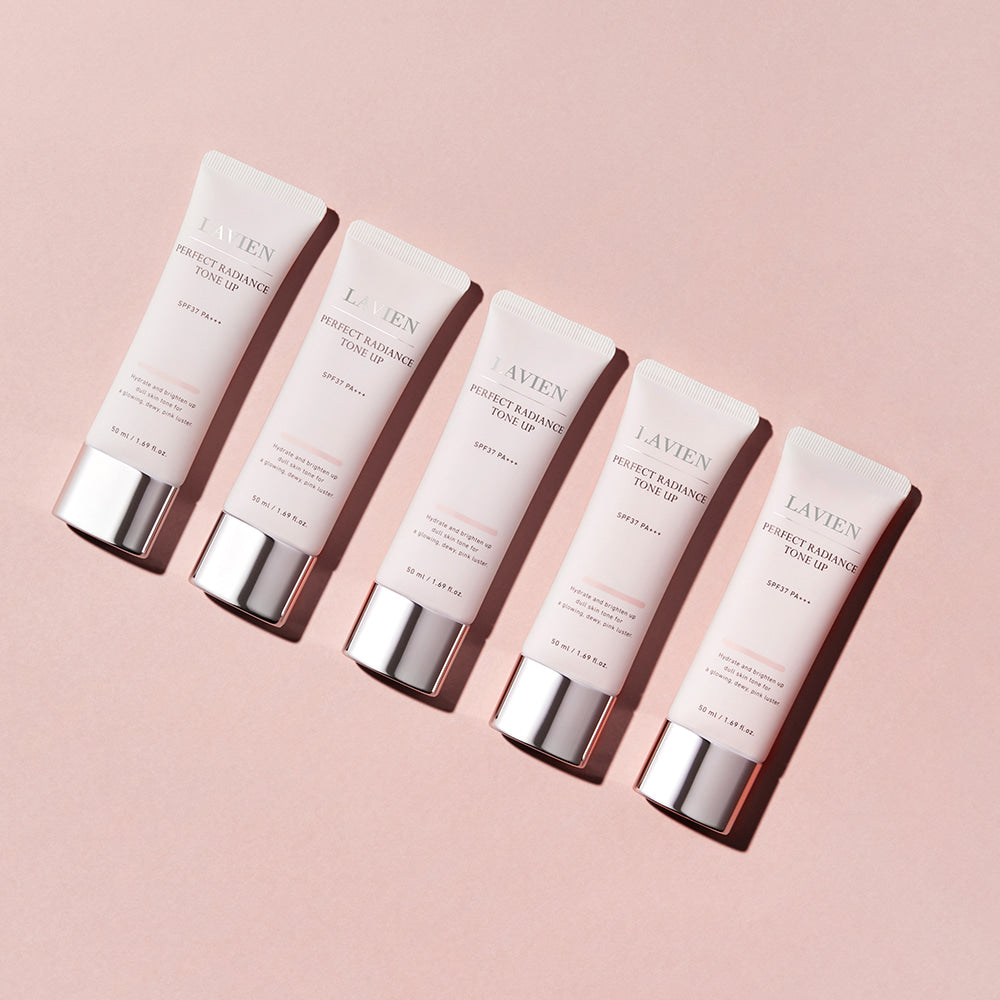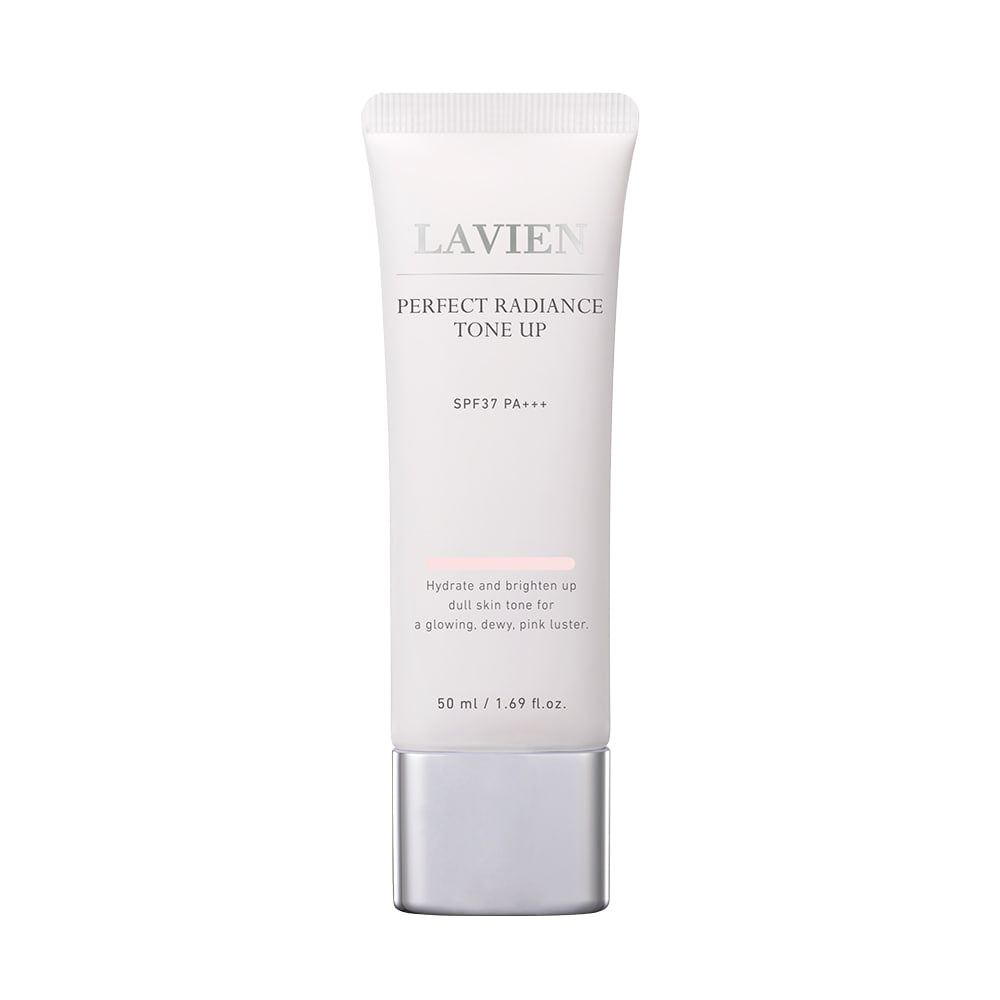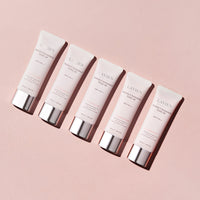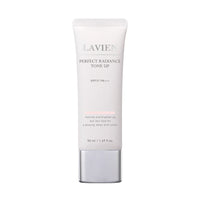 Perfect Radiance Tone Up Cream
Perfect Radiance Tone Up Cream | Brightening and creates Natural Look
Lavien Perfect Radiance Tone Up Cream is suitable for all skin types. Recommended for those looking for a vitality cream packed with 7-in-1 functions. 
Suitable for day/night use but please remember to remove before bed.
1 bottle is 30ml and can last for about 4 to 6 weeks if used daily. However, it may differ based on individuals' usage frequency


WHY DO I NEED A TONE-UP CREAM IN MY SKINCARE ROUTINE?
"IT'S THE SECRET TO A BRIGHTER AND EVEN SKIN COMPLEXION!" 
A tone-up cream creates a natural no-makeup-makeup-look when you feel uncomfortable going out bare-faced, but do not want to do a full face of makeup. It straddles the line between makeup and skincare as it helps to even out skin tones and brighten your dull complexion. Some even help to reduce the appearance of pores and hydrate your skin as well!
Although tone-up cream does not cover pores like primers, it is also classified as a makeup base because it brightens your skin tone. If you would like to achieve a fairer and even complexion without piling on concealer or foundation, this is a great alternative! 
You'll be totally sold into the concept of tone-up cream as it evens out your skin tone (it cancels out the sallow olive undertones in your skin) in one easy step! Once your usual skincare routine is completed, just spread this over your entire face before following up with a cushion or foundation of your choice. This is definitely a dream come true for lazy individuals like me! 

ABOUT LAVIEN PERFECT RADIANCE TONE UP CREAM
Lavien Perfect Radiance Tone Up Cream is a vitality cream optimised with 7 functions to tone up your dull & pale, tired, rough and flat skin into a rosy glow and lively skin! It is formulated with a golden ratio of 68% Moisturising ingredients & 16% Tone up ingredients to help you achieve that rosy glow while moisturising your skin at the same time!
All the best points of renowned foundations and coloured cosmetics have been brought to life by Lavien and blended together to formulate this vitality cream.

Did you know it is also known as the Ballerina Cream (Cherry Blossom Cream): During the ballet career of Lavien Founder, Park Hyunsun, she desired her skin to shine naturally without foundation under the lights like the fancy costumes she wore. Mixing and matching various ingredients led to this creation. Right now, she wants to share with everyone this secret cream she has been using all her life as a ballerina! 
KEY INGREDIENTS
Lavien Perfect Radiance Tone Up Cream incorporates premium ingredients into its formula to not only achieve a brighter tone up and rosy glow for your skin but also, to moisturise, soothe and protect your skin along with several other benefits. 
Volufiline

Improves skin elasticity and volumising by activating fat
Enhance your skin's health with significant anti-ageing effects

Giga White from Swiss Alps

A skin brightener developed with natural Swiss Alpine ingredients.
Effective in treating dark spots, skin discolouration and sun damaged skin.

US Patented Argatensyl for wrinkle care, tightening effects as well as improvement on skin surface 
Camellia Flowers & Damask Rose Extract: To achieve the lively natural rosey tone up

Peony Root: A natural antioxidant known to help boost skin clarity and protect your skin from free radical damage induced by UV radiation; Also corrects skin's surface for visibly brighter, more radiant-looking skin.
Camellia Flowers: A natural skin moisturiser known for its remarkable ability to retain moisture and penetrate into the deepest layers of your skin; It also contains anti-ageing benefits thanks to its collagen boosting and anti-oxidant properties.
Damask Rose Extract: Contain astringent properties to tighten your pores, providing a smoother complexion; Soothes and calms your skin from irritation and inflammation.

Edelweiss Extract

A powerful antioxidant to helps your skin stay wrinkle-free, supple, and firm and eliminate free radicals (which damage your skin and cause premature ageing or wrinkles).
A natural anti-bacterial weapon to guard your skin against harmful strains of bacteria

Centella Asiatica Leaf Water & Selaginella Lepidophylla

 

moisturises and soothes skin

Serving as an antioxidant, it soothes irritated skin from external environment and improves the skin for a smoother and more elastic skin texture. 

Selaginella Lepidophylla: This potent antioxidant acrs as both a humectant and an emollient, to allow moisture to penetrate into your skin skin and prevent water loss at the same time.


KEY POINTS
 Optimal combination of seven functions 
Acts as a Moisture cream, Nutrition cream

, 

Brightening cream

, Correction cream, 

Wrinkle cream

, 

Sun cream and also, a

 

Makeup base

!
 Triple Functionality Effects: Brightening, Wrinkling Improvement Functionality, SPF 37 PA+++, Hypoallergenic tested 
To TONE UP your dull & pale skin into a rosy glow and lively skin!
 Golden ratio of moisturiser V.S Tone up ingredients 
68% Moisturising ingredients & 16% Tone up ingredients
The perfect ratio to help you achieve

 

glass skin and natural tone up!
EFFECTS
Triple Functionality: Brightening, UV Protection, Multi Tone Up
Evens out skin tone

 

to achieve Natural & Brightens Complexion
Moisturising
Authentic Shine:

 

Natural looking Radiance & Vitality
HOW TO USE

In the last step of your skincare routine, apply an appropriate amount to your entire face along with the skin texture.
Pair it together with

 

Lavien Radiance Essence Cushion

 

for more coverage during social events or nights out!
RECOMMENDED FOR THESE INDIVIDUALS
Dry & tired looking skin
Yellow skin
Pigmented skin
Swollen red skin
FAQS: 
The tone up cream is more suitable for which skin type? 
It is suitable for all skin types. However, it is recommended your should visit or consult a dermatologist/specialist to seek professional advice before purchasing or usage. We also recommend individuals who use shades 27 or CLE CCC Cream in warm medium light shade or darker shades to use the CLE CCC cream instead of this tone up cream.

What is the texture of the tone up cream?
It has a creamy texture with matte and light feeling to help achieve glass skin and natural tone up.

Is this product for pregnant or breastfeeding ladies' usage? 
This product is safe for both pregnant and breastfeeding ladies' usage as it does not contain any synthetic cleaning component. However, since it is a sensitive period, we recommend you to check the ingredient list and consult your doctor or gynaecologist before purchase or usage.

How often should I use the tone up cream?  
This product works more like a CCC product and is not a skincare item. You can use it daily for your day or night usage. However, please remember to remove before bed.

How long can I use the tone up cream for? 
Upon opening, it is advised to be used over a period of 12 months only.
Skincare Routine > Sunblock > Tone Up Cream > Radiance Cushion (for more coverage!)
Should I still apply sunscreen if I use the tone up cream? 
Due to Singapore humid weather and warm climate, we recommend you to apply sunscreen as well to have that extra sun protection. This helps create a little barrier between your makeup and the protective layer of sunblock underneath.
Precautions for use: 
It is recommended for you to visit or consult a dermatologist/specialist to seek professional advice before purchasing or usage.

Should the area (that has been applied with product) have abnormal effects or side effects such as red spots, swelling or itching due to direct sunlight, please stop using the product and consult a doctor immediately. 

Refrain from applying product on open wounds or injured areas.
Keep it away from direct sunlight.
Keep it out of reach of children.
Customer Reviews
11/24/2023
Sofia N.

Singapore
Disappointed by the 1st Shopping Experience
- Item was good, properly wrapped. - Had some issues with purchasing online as I didn't mean to checkout at first but accidentally proceed with it - Emailed the customer service immediately but to no response - Only managed to receive the reply after when product was shipped and shipping got confirmed - Unable to refund as the shipping was already on its way - Olivia (the agent) was very helpful and offered the next promo option (buy 1 get 1) - Unable to do anything with the shipping fee or get any refund - No available contact number on the website for the purchase in case if the order was wrong