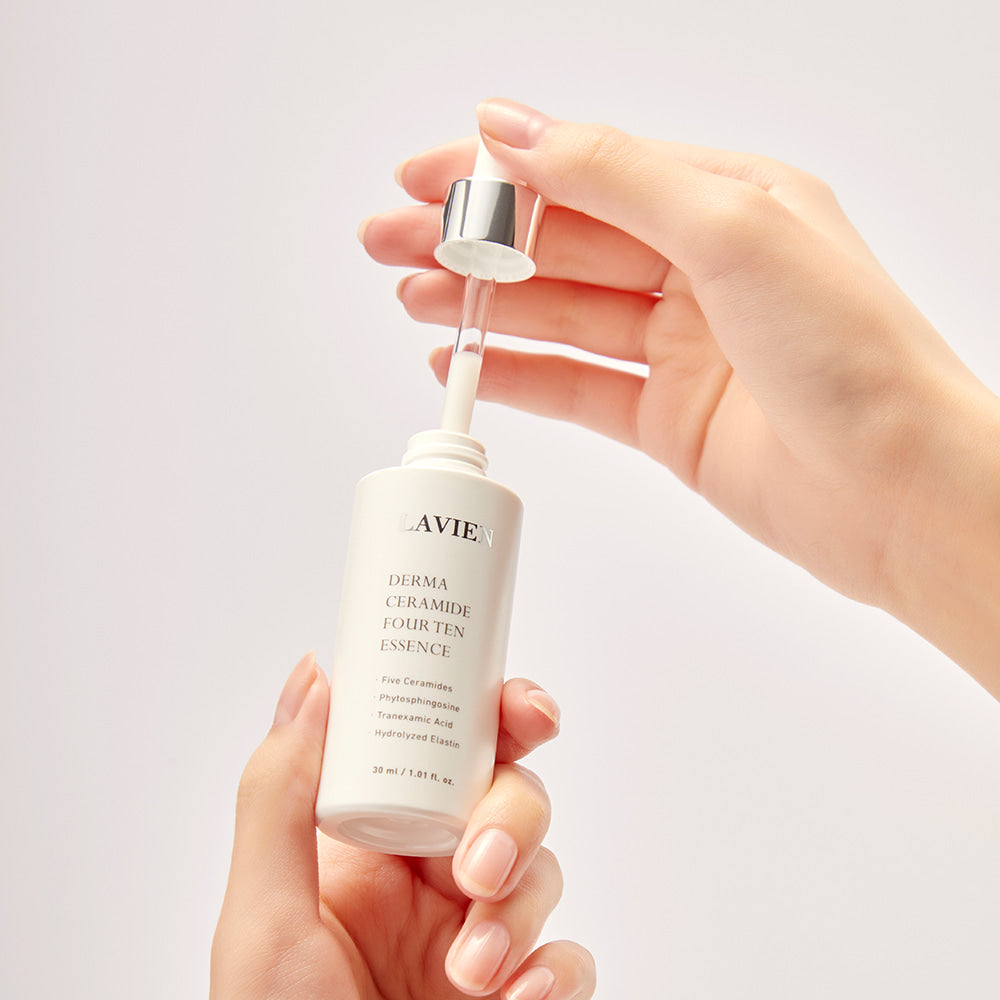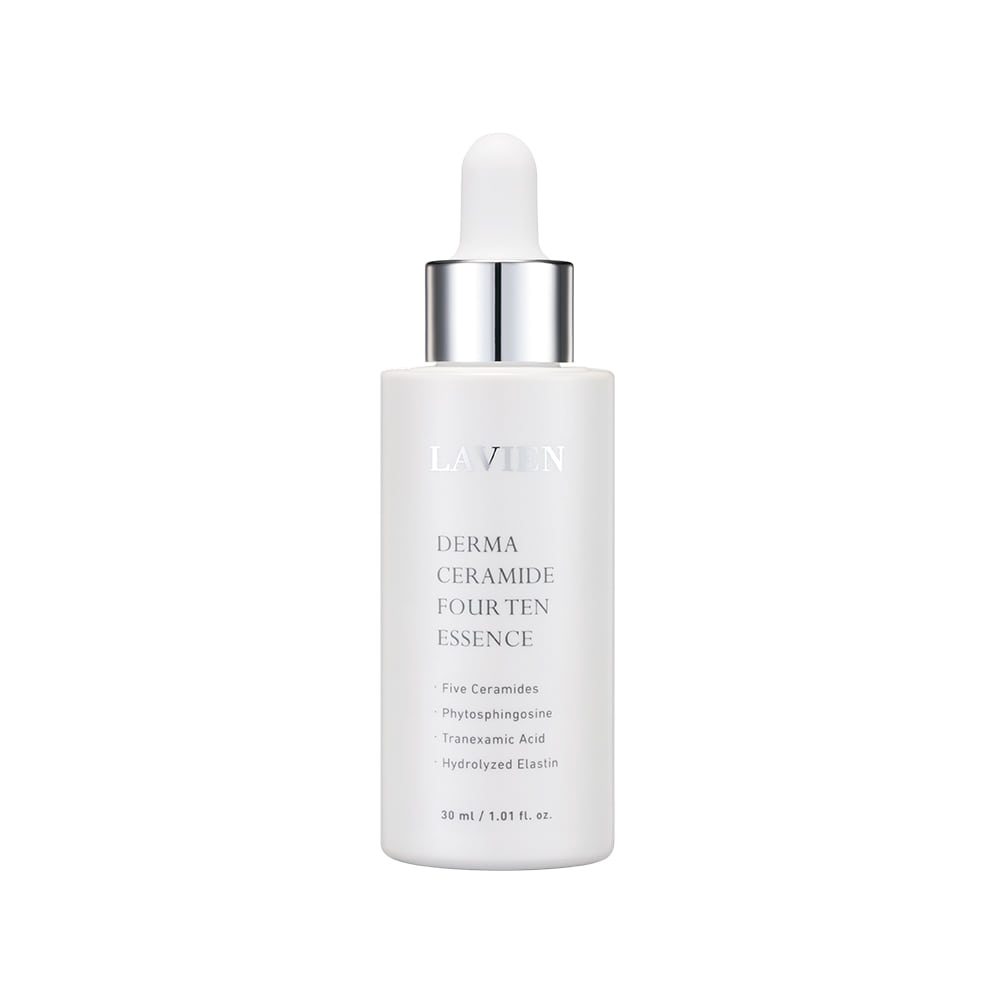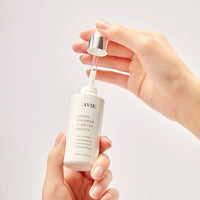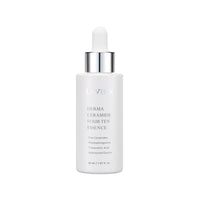 Derma Ceramide Four Ten Essence
Derma Ceramide Four Ten Essence
Five Ceramides
Phytosphingosine
Tranexamic Acid
Hydrolyzed Elastin

30 ml / 1.01 fl. oz.


SKIN SOLUTION: Contains Concentrated Ceramide and 5 Complex Ceramide, Tranexamic Acid, Elastin, D-Phytogen
MLV(Multi Lamella Vesicle) METHOD: By stably and evenly dispersing high content of ceramide, it is completed with creamy essence that suppresses gelling and permeates gently.
CREAMY ESSENCE: Contains a high content of ceramide, penetrates well to manage dry skin, and applies a thin layer of coating for daily use in all seasons.
MILKY CONCENTRATED ESSENCE: A soft formulation that is naturally absorbed according to the skin texture. It is a creamy type that is not heavy on the skin, and absorbs without stickiness, shine, or slipping.
FIRM SKIN CONFIDENCE UP: Contains patented Hydrolyzed Elastin and Soybean Ferment Extract, so you can feel firm skin confidence.


Texture
Milky concentrated essence.
a soft texture that is naturally absorbed by the skin texture.
It's a creamy type that's not heavy on the skin.

How to use
1. Cleanse your skin with toner after washing your face.
2. Press the foam rubber button to take an appropriate amount of the contents and gently spread it along the skin texture to absorb it.
3. If you want areas that require intensive care or more moisturizing, layer it 2-3 times.