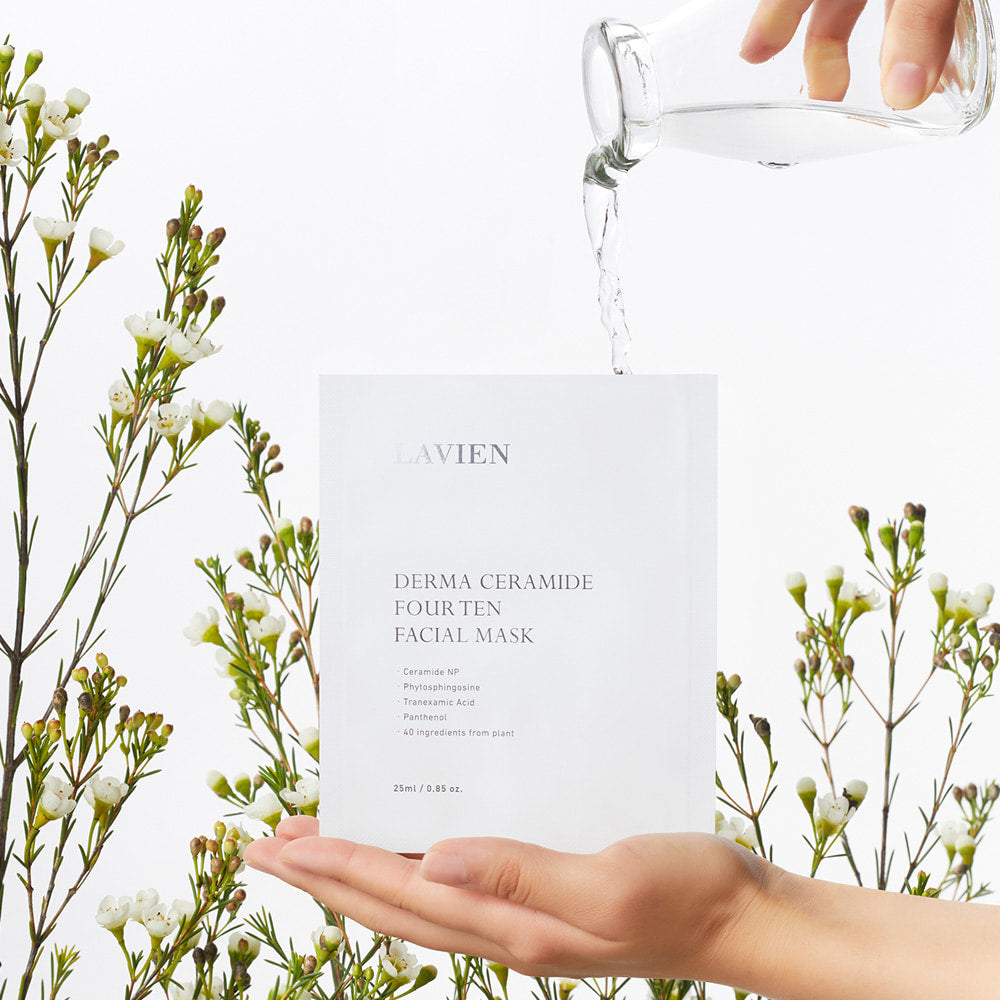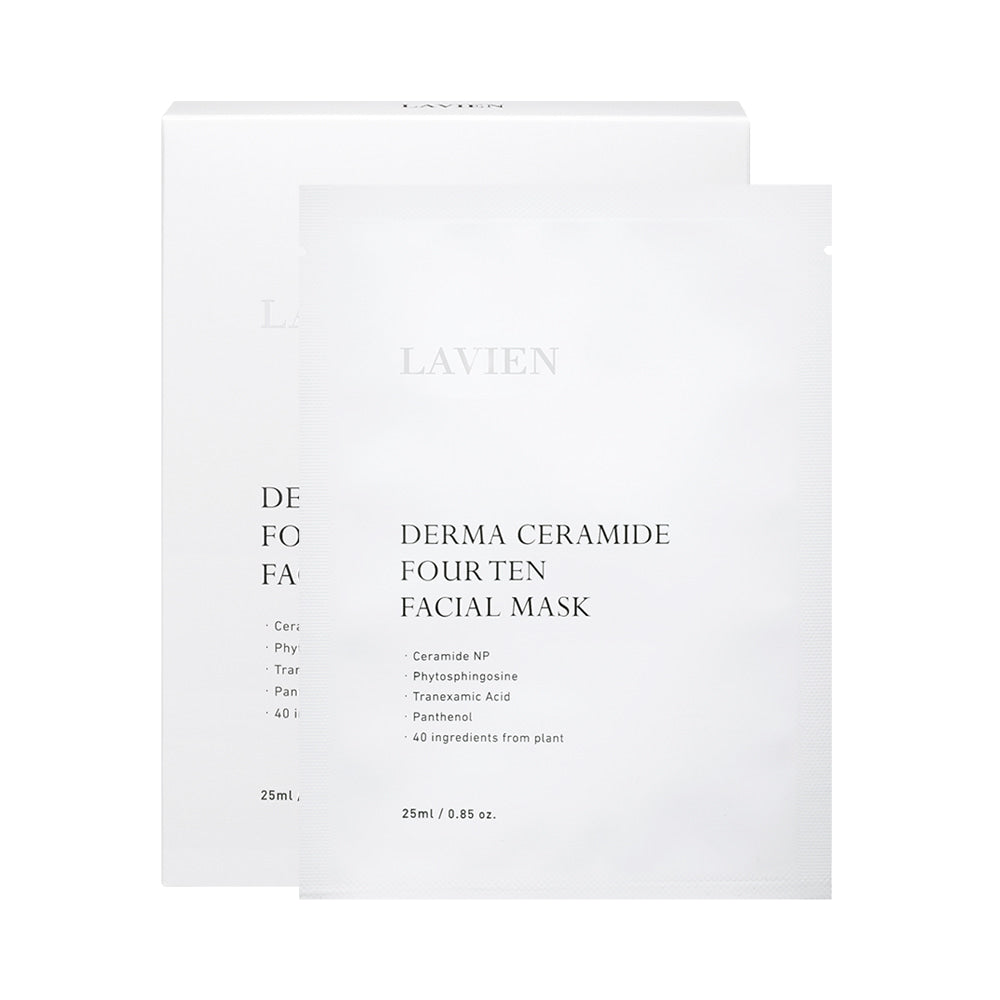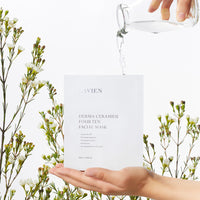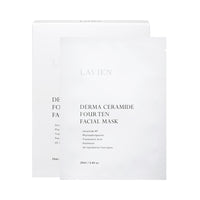 Derma Ceramide Four Ten Facial Mask
Derma Ceramide Four Ten Facial Mask
MULTIFUNCTIONAL MOISTURIZING FACIAL MASK: Functional mask with excellent nutrition and instant brightening effect with various moisturizing ingredients and patented ingredients on an eco-friendly microfiber sheet that is soft like a feather

ECO-FRIENDLY MICROFIBER FABRIC: VEGAN certified sheet made of eco-friendly material with proven human safety

ADHERING TO THE SKIN: The ultra-adhesive sheet with a feather-like feel and moderate thickness with microfibers 1/100th the thickness of hair adheres neatly to the jawline and adheres to the size of my face without lifting.

ABSORPTION IS UP!: Excellent essence penetration by securing breathability with a fine multi-layer sheet! It is tightly adhered to the power lifting material, so the absorption of active ingredients is UP!

SKIN TENSION UP!: Open the skin moisture path with Anastatica Hierochuntica Extract (78%) base! Powerful hydration with the core ingredients of skin moisturizing factors! The light and luxurious feel of an ampoule that gently permeates the moment the sheet touches your skin! Easily UP skin tension in your busy daily life with just one mask!
25ml / 0.85 oz.
The shiny, high-enriched transparent ampoule fills the skin tightly on a sheet that falls like a cloud as soon as it touches the skin, creating a bright and glossy skin with just one mask.
A bottle of ampoule sticks to your skin!

1. It's not thick, it's transparent, and it's not thin enough to show.
2. It attaches neatly to the jawline.
3. It sticks to the size of your face size.