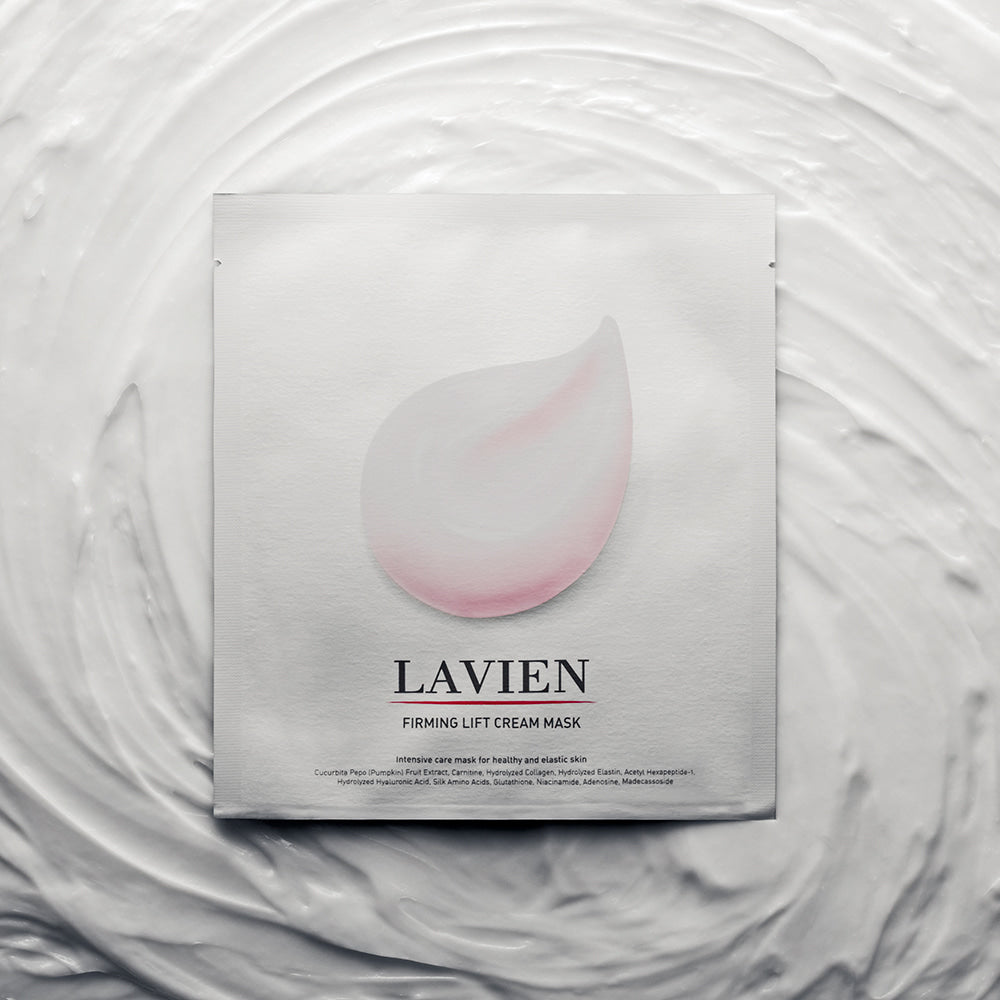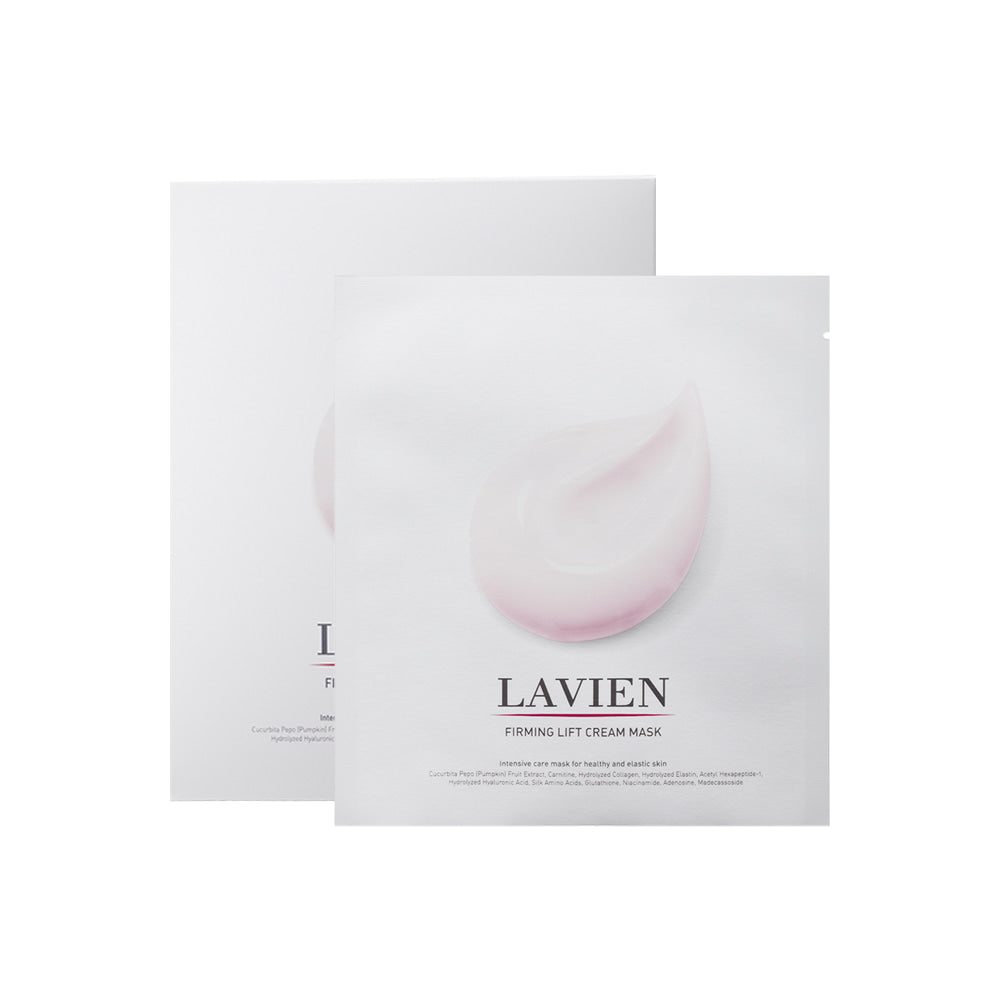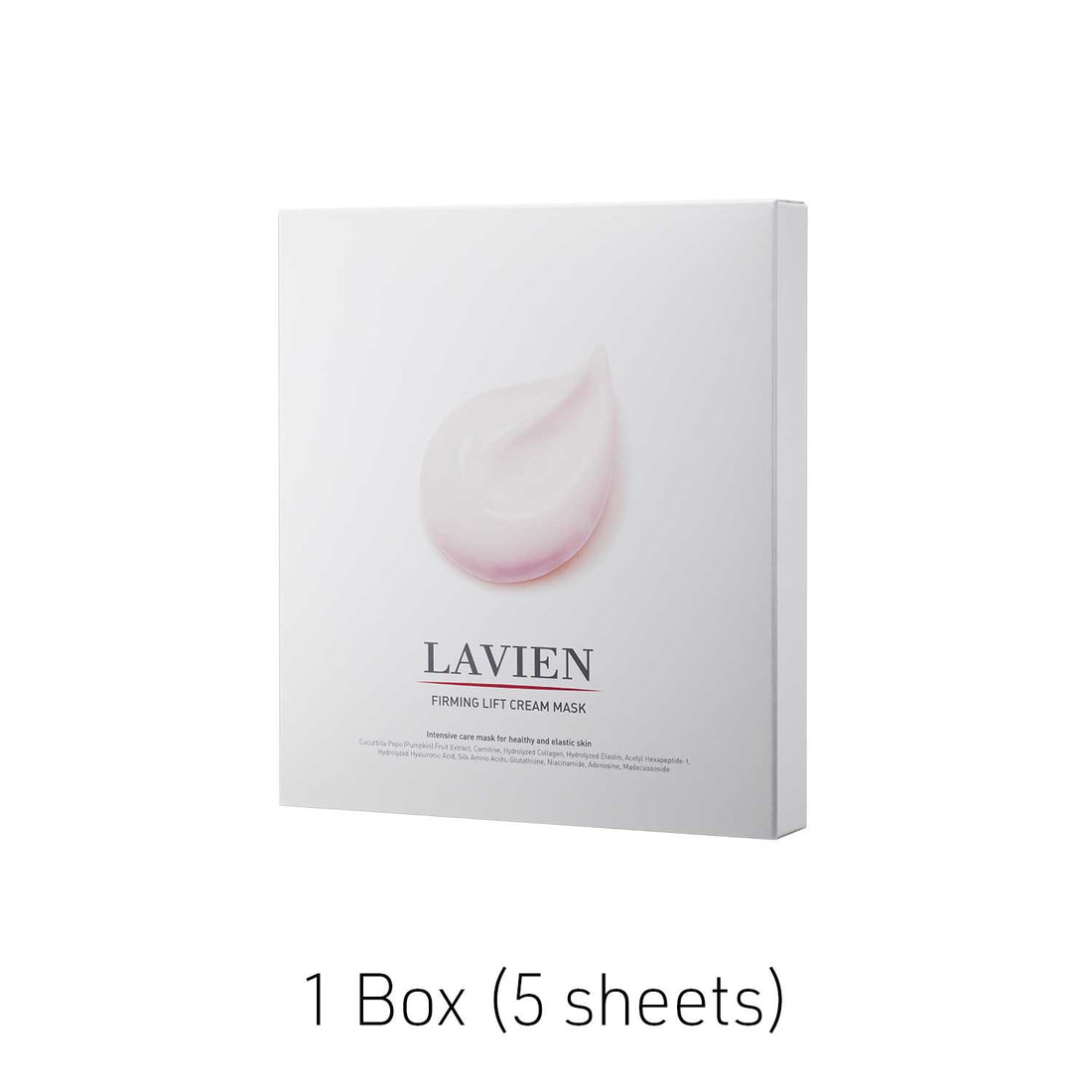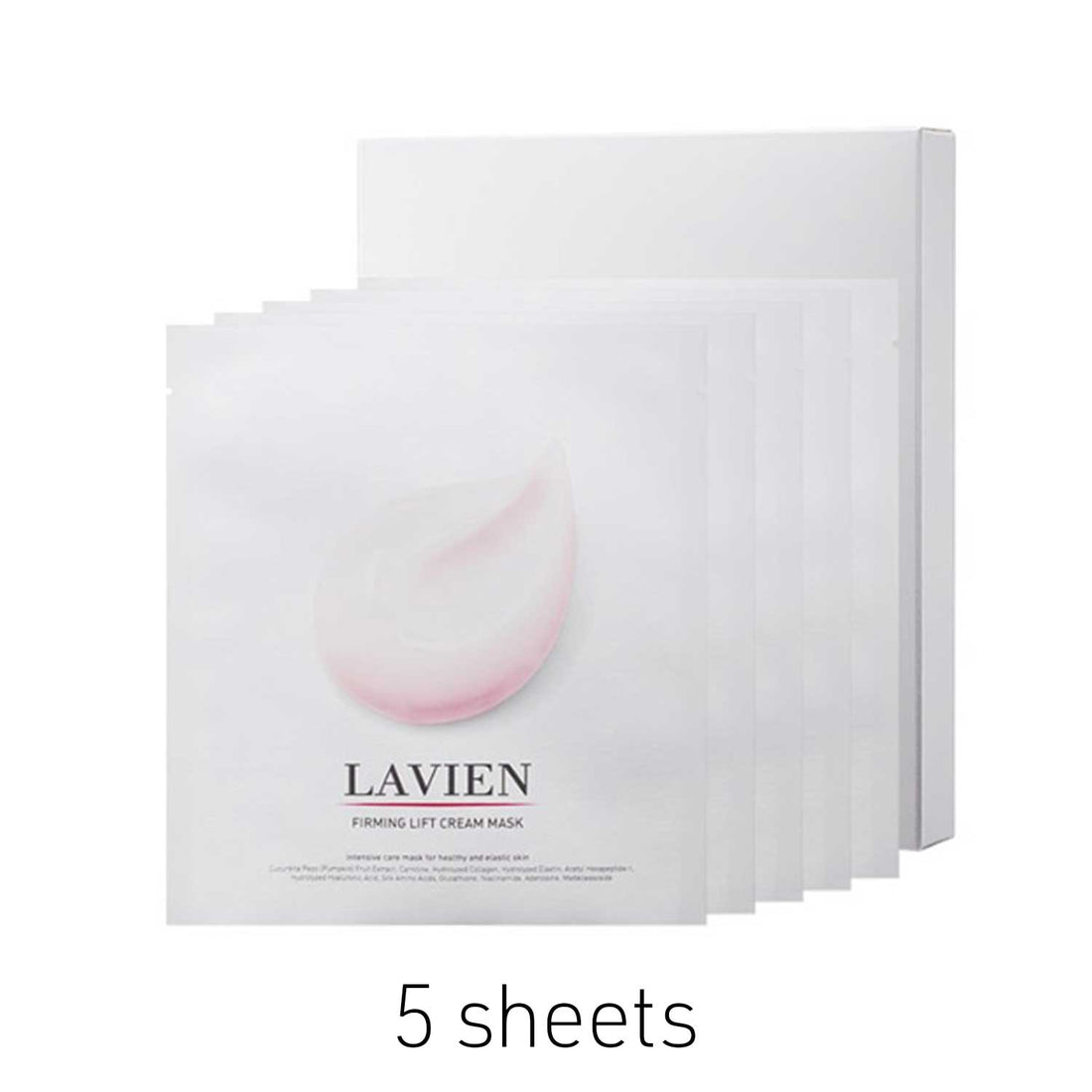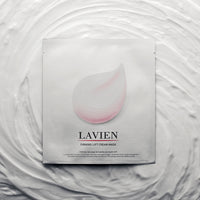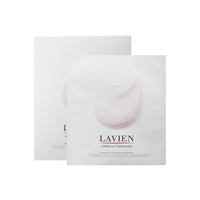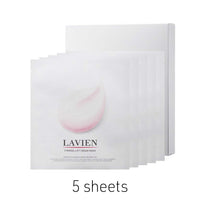 Firming Lift Cream Mask Sheets - 5 sheets | Brightening Wrinkle Repair
Firming Lift Cream Mask Sheets | Brightening Wrinkle Repair
Brightening wrinkle repair functional cosmetics
Rich cream type base + Elastic sheet + Wrapping effect tripe combination
Lavien Firming Lift Cream Mask sheet is suitable for all skin types. Recommended for those looking for anti-aging mask sheets.
Suitable for night use.
Lavien Firming Lift Cream Mask, also known as the "wrapting" (wrapping + lifting) mask sheet, is a rich cream-type mask sheet with an elastic sheet to perfectly wrap and fit your face. It targets 6 areas - lifting, elasticity, wrinkle improvement, intensive moisturization, brightening, and provides supple skin.
(There are 5 sheets in a box.) 
The rate of sagging skin increases over time, take care of your skin now before it's too late!
All-in-one care with a single sheet mask
Also known as the wrapping sheet mask
1- Enriched cream effect. The rich cream is contained in the inner part of the sheet.
2- Tightly hugs your skin! It does not easily fall off.
3- Wrapping mask with great absorption. Easily absorbed into the skin.
4- Smear-free. The outer layer is not coated with cream so it does not smear onto hair.
5- Easy to use. No content left in the pouch.
Skincare in 6 areas:
1- Lifting
2- Elasticity
3- Wrinkle repair
4- Intensive Moisturisation
5- Brightening
6- Soft skin
This is recommended to these types of skin:
-Hard to distinguish between chin and neck
-Feels like your face is sagging
-Looks sad because of drooping eyes
-Feels like there is a piece of candy in your mouth
-Skin does not restore easily pressed
-Skin always feels tight regardless of skincare products
-Lazy to try different treatments
Key points of the mask sheets
Enriched cream effect - Rich cream contained in the inner part of the sheet
Tightly hugs your skin - Adheres tightly to your face and does not fall off
Great absorption - The cream is easily absorbed into the skin
Smear-free - The outer layer of the mask is not coated with cream so it does not smear onto hair or other body parts.
Easy to use - As the cream is on the inside of the mask, there will be little content left in the pouch. 
Aside from other key ingredients such as Hyaluronic Acid, Hydrolysed Collagen, Glutathione and Trehalose, there is also a special ingredient added, Pumpkin Extract, which is a rich source of Vitamin A, E and C.
Customer Reviews
03/30/2020
Armie N.
United States
So far it's great
I just used the first pack of the mask lastnight and oh WOW the feeling was like u are getting a face lift . You can really tell it's working. I can't wait till I use all 5 packs and see a great result coz with one I am happy with the result already . Made my face soft and supple.  
02/23/2020
Hae won. Shin
United States
I can not believe it!
I'm usually in a skin care shop, but the effect is too short. I didn't think it would be like a mask pack at home, but it turned bright and improved like I received a laser chanel from the shop! Lavien !!
02/25/2020
LAVIEN COSMETICS
Thank you HaeWon for great input - I'm sure that it will make your sink better every day as we put our efforts a lot there.
02/10/2020
Helen o.
United States
5 years rejuvenation!
I was really surprised! I was very satisfied with the Rabian foundation and the skin tone became bright and moist. I can't believe you can be pretty with cosmetics! I really enjoyed it!