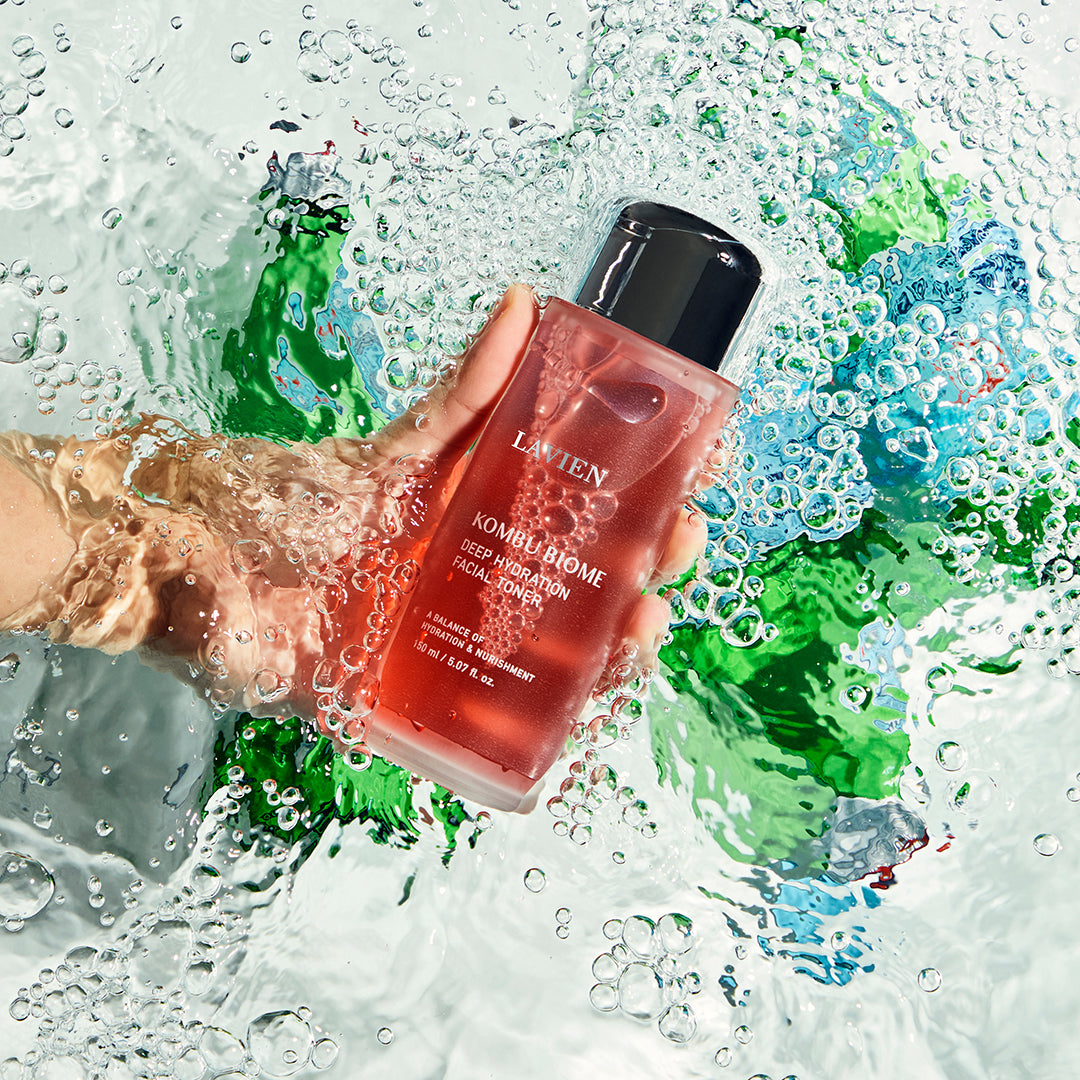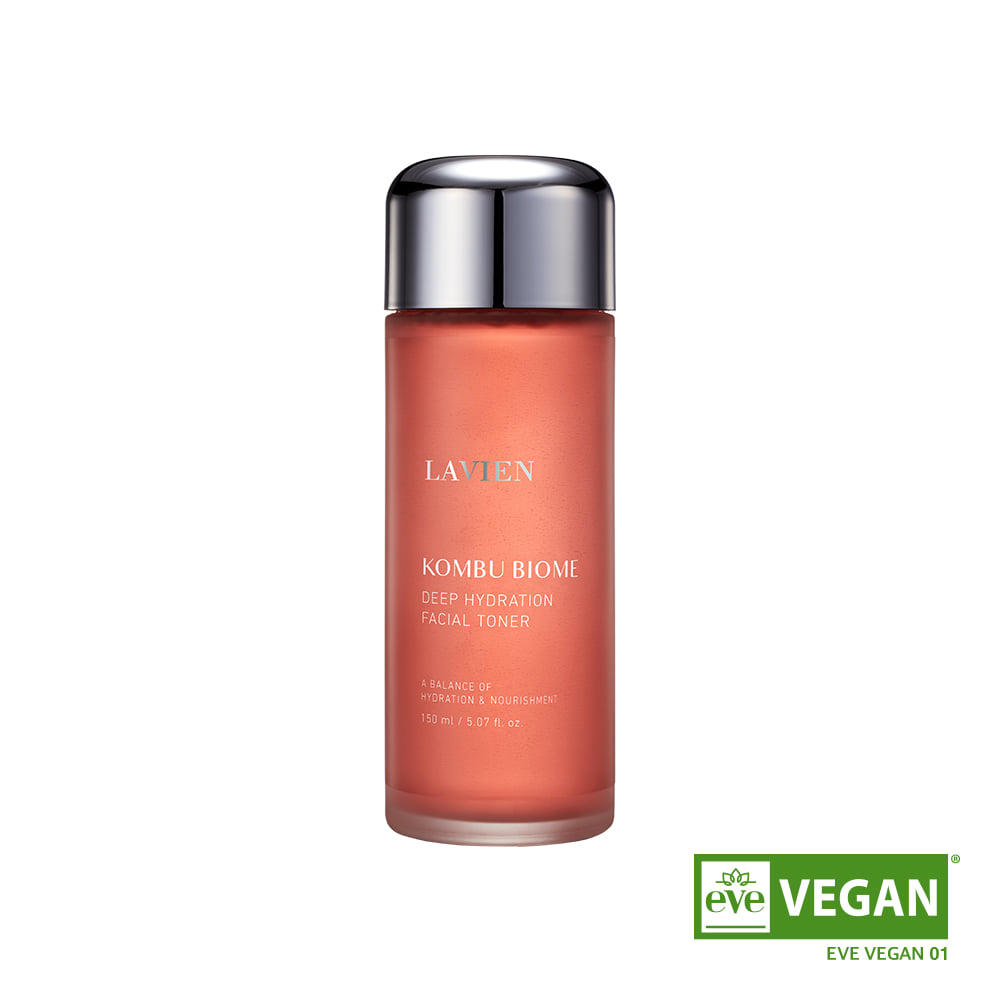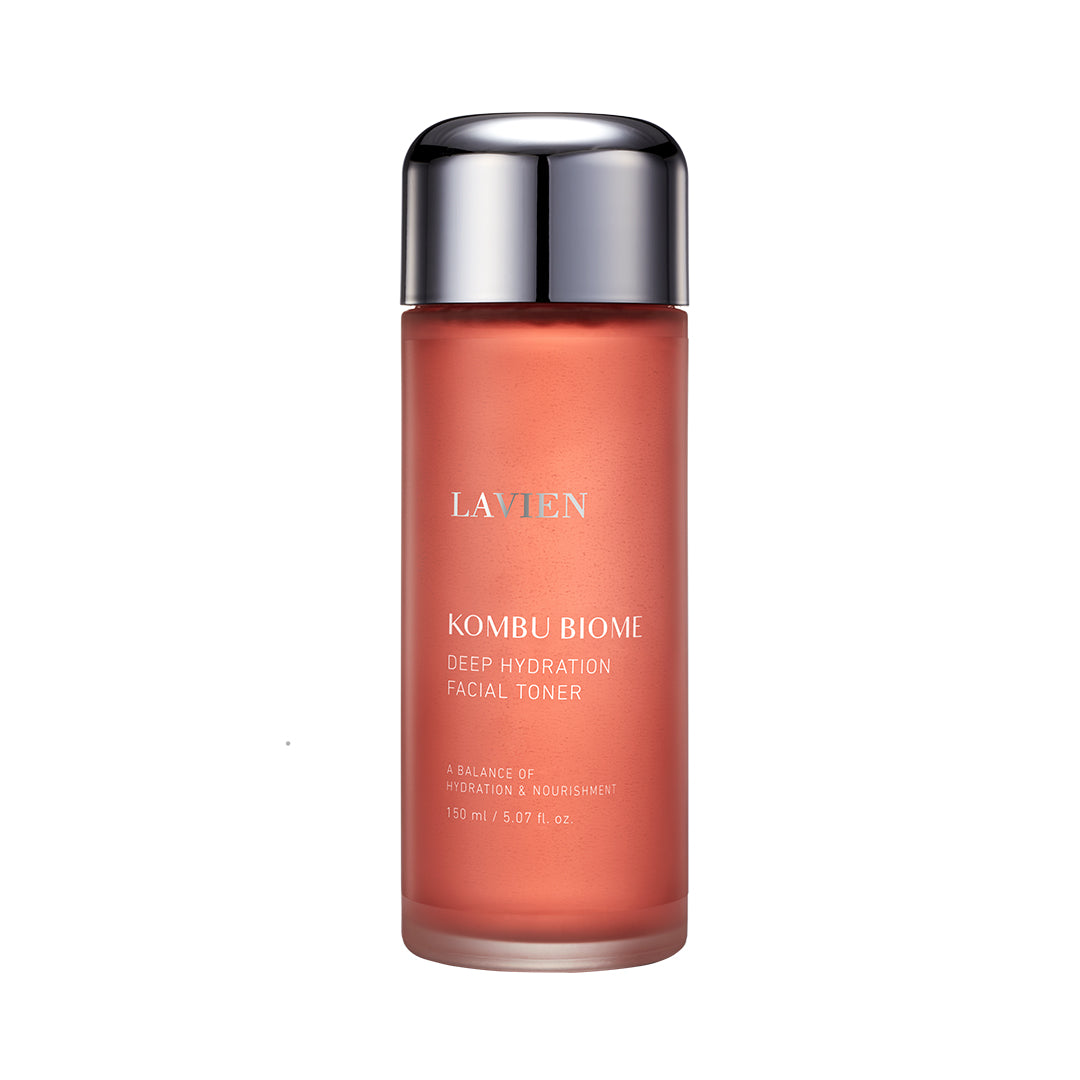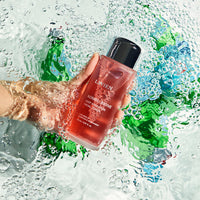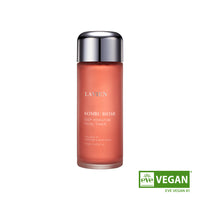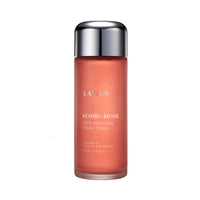 Kombu Biome Deep Hydration Facial Toner
Kombu Biome Deep Hydration Facial Toner
A Balance of Hydration & Nourishment
150ml / 5.97 fl.oz.

Premium green tea grown under optimal conditions was carefully fermented to extract kombucha fermentation ingredients.
Kombucha fermentation ingredients and fructose oligocarides, which contain beneficial bacteria and abundant nutrients produced during fermentation, help develop a healthy and moist skin environment.

Texture
It is a flowing essence toner formulation that contains nutritious Kombucha fermentation ingredients and absorbs quickly and mostly to the skin, providing full moisture.

"Shake the container slightly before using it.
It creates a moist tension bubble."

The tension bubble provides plenty of moisture and is absorbed into the skin to make it smooth and moist.

How to use
1. Shake the toner lightly.
2. After washing your face, soak it with a cotton pad and absorb it along the skin texture, or dab an appropriate amount on your palm to absorb it.

Tips
Moisture pack: When your skin feels dry, wet the cotton pad with enough toner and place it on your cheeks, forehead, etc. where you need moisture, and remove it after 5-10 minutes.

Skin layering: Layer 2 to 3 times on areas where you feel dry, and apply it to deliver moisture deeply.

Healthy Habits for the Earth: We use FSC-certified paper and glass containers of easy-to-use materials.

ROUTINE
STEP1: Kombu Biome Deep Hydration Facial Toner
STEP2: Kombu Biome Deep Hydra Calming Ampoule
STEP3: Kombu Biome Intensive Gel Cream